Sven-Eric Bechtolf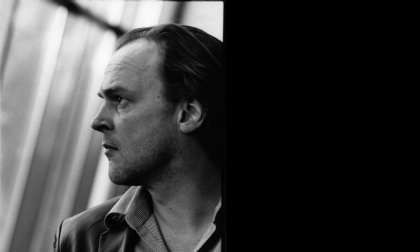 Born in 1957 in Darmstadt, actor and director. He realized numerous theatre plays at well-known germanspeaking stages, including Zürcher Schauspielhaus, Schauspielhaus Bochum and Hamburg's Thalia-Theatre. From 1999 he was member of the Vienna Burgtheatre ensemble and had engagements at the Salzburg Festival. He won several prizes, including »Nestroy« for best actor in 2001 and 2002.

Alban Berg's Lulu was his first opera production at the Opera Zürich. From 2007 to 2009 he restaged Richard Wagner's »Der Ring des Nibelungen« at the Vienna State Opera.

His literary interpretation of Wagner's Rhinegold, »Vorabend. Eine Aneignung«, was published at Haymon Verlag.

Since 2012 Sven-Eric Bechtolf is the director of the Salzburg Festival's drama department.

Photo: Salzburger Festspiele Archiv


Guess who's back: Alma are happy to show around again presenting their brand new and highly anticipated 3rd Longplayer Oeo! Summer 2017 is occupied from now on!


"The immediacy of sounding eruptions": Gran Torso and Salut für Caudwell in exemplary recordings by the famous Berner Streichquartett, and the guitar duo Bruck/Ross.


Last things and Christian visions: György Kurtág's reflections on Heinrich Schütz, and Olivier Messiaen in search of the "Amen."