Journal Archive
Tiroler Festspiele in Erl 2014
The summer music festival in Erl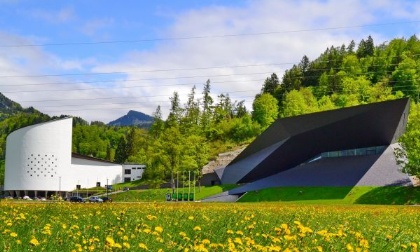 Rhine Gold, Valkyrie, Siegfried and Twighlight of the Gods "en suite". The structure of the Passion Play House Erl makes it happen to perform the Wagner operas as originally intended, and that is to have the orchestra positioned behind the stage and singers - in Wagner's time it was impossible to achieve this technically. The monumental rustic feel of the play house also offers a wonderful atmosphere for Wagner's material of myths and legends like no other stage in the world.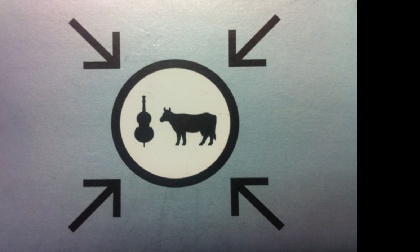 The artistic management have already planned a pre-Wagnerian treat for the opening weekend of the Festival, starting with a focus on Bruckner's music during Thursday's evening. But the highlight of the weekend must be, for the first time, the use of both houses in the Festival centre Erl on the same evening of the 11th and 12th July 2014. Namely with a staged version of Bela Bartok's "Bluebeard's Castle" at 7pm in the Festival House and the popular "Carmina Burana" at 9pm in the Passion Play House.

col legno Artists Catch-Pop String-Strong perform on July 15th, and ALMA on July 22nd in the awesome newly built Festival House.

There are still a few tickets available at the website of Tyrolean Festival Erl.


Gustav Kuhn's celebrated Parsifal, recorded live at the Passion Festival Hall Erl in the summer of 2007, with the Chorus and Orchestra of the Tyrolean Festival!


Gustav Kuhn and his Haydn Orchestra of Bolzano and Trento perform the complete symphonies by Johannes Brahms with verve and vigor and exemplary transparence.


"The succinctness of his work will first become fully apparent when it becomes possible to view the second half of the twentieth century from something more like a bird's-eye view." (Alessandro Solbiati)


The cult band from Vienna demonstrate a disregard of musical boundaries to delight the ears of their listeners. A truly colorful col legno highlight of 2012!


Firmly rooted in traditional folk music from Austria yet branching out in every possible musical direction, Alma make music that comes straight from the soul and goes directly your legs.