New release
Matthias Muche: Bonecrusher
In his new solo project
"Bonecrusher"
, WDR Jazz Prize Winner
Matthias Muche
uses a wide variety of playing setups: feeds of speech and soundscapes into and on the trombone, spatial expansion using external bells, interactive computer graphics as synaesthetic perception, or simply the pure, naked trombone.
Find the album right here.

New release
Wolfgang Mitterer: temp tracks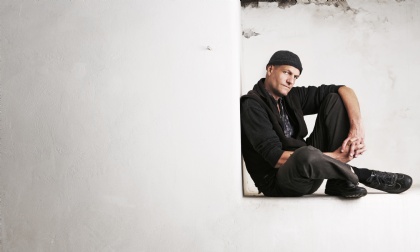 Wolfgang Mitterer
is much in demand as a composer of operas, concertos, film scores, and theater music (including music for the Salzburg Festival's Jedermann), for which he has been commissioned by renowned orchestras, ensembles, and opera houses around the world. Here the two-time recipient of the Austrian Film Music Award is releasing terrific "temp tracks", which is music that serves as the preliminary soundtrack to film sequences until the 'proper' music arrives.
Find the album right here.

New release
Xiaoyong Chen: Qian & Yan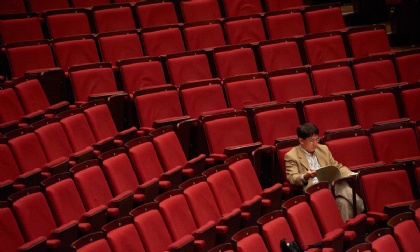 Xiaoyong Chen's
compositions are, in a manner of speaking, "west- eastern travelling parties": to the classical inventory of European instruments, he introduces the sounds of Chinese instruments that have several thousands of years of history to them. As part of this process, Chen asks: "Will the art of the future be based on tradition?", only to add, matter-of-factly: "If so, why?"
Find the album right here.

New release
Christoph Zimper - The Millennials Mass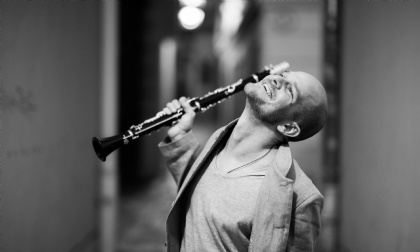 The fascinating debut album by the Austrian composer and clarinetist Christoph Zimper, supported by top-class artists such as the Eggner Trio and the Plattform K+K Vienna: emergent, profound and exciting! Find the album right here.

New release
Paul Frick: Hofknicks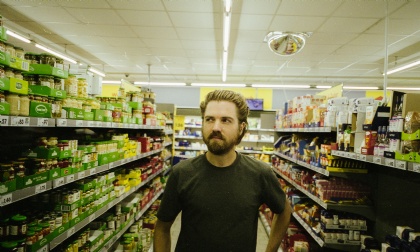 Paul Frick, best known for being a member of the group Brandt Brauer Frick and in 2020 also became a member of the legendary Tangerine Dream, presents his latest solo album 'Hofknicks' touching the genres of Dub, Bass, Techno, Ambient and Contemporary Classical, undergoing a multi-perspective reimagination of its origins ... reaching our ears as a hybrid play of reflections and colours. Find the album right here.

New release
Lukas Ligeti: That Which Has Remained...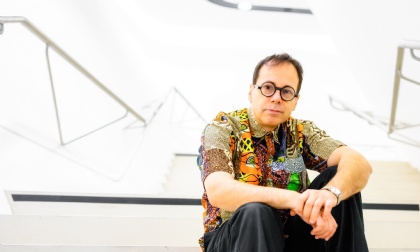 The internationally renowned percussionist and composer Lukas Ligeti created a touching composition situated somewhere between performance art and concert, which remembers the history of Polish Jews in a unique way. Find the album right here.

New release
Romed Hopfgartner: Pattern & Decoration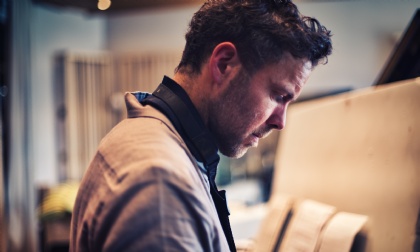 Colorful jazz in all its forms and possibilities: the new album by the versatile Austrian saxophonist Romed Hopfgartner!
Find the album right here.

New release
VOS: Charlatan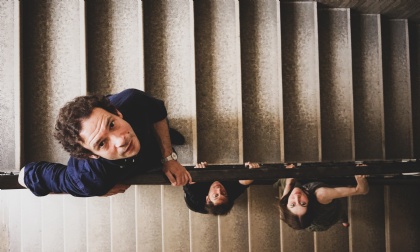 Dark glowing contemporary jazz: the picture-rich and atmospheric debut album of the Austrian trio VOS!


New release
Franui & Florian Boesch: Alles wieder gut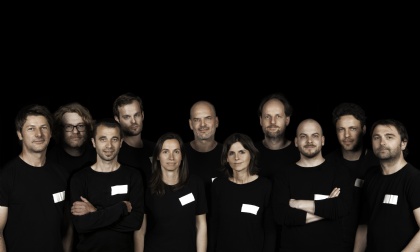 "Alles wieder gut" is the ultimate Liederabend with Florian Boesch – one of the most sought-after Lieder-interpreters of our time – and Musicbanda Franui, the iconic ten-piece, three-decade old band from the wilderness of East Tyrol. Find the album right here.

New release
Lukas Lauermann: I N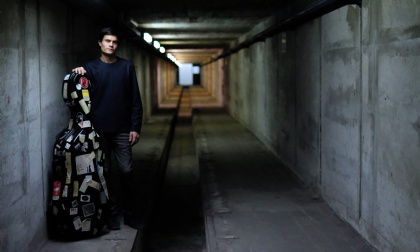 Cellist & composer Lukas Lauermann proudly presents his 2nd solo recording. This work, titled "I N", illustrates a very particular state: Someone does some soul-searching by looking INward – and in the same instance is receiving external INput and you may simply let yourself sink INto it!
Find the album right here.

Marino Formenti
Notturni
A "Best-Of" the extraordinary late night concerts with Marino Formenti, recorded at WIEN MODERN 2011!


Wolfgang Mitterer
Nine In One
Wolfgang vs. Ludwig? Nine In One? Schicksal? Tristesse? All in one, the whole prgramme ... and yes, you really can listen to Beethoven!


Emily Stewart
The Anatomy Of Melancholy
The versatile and moving debut album by Emily Stewart with lyrics by Robert Burton. Absolutely worth listening!


Emily Stewart: Fair

Franui & Florian Boesch: ALL WAS WELL AGAIN

Coastline Paradox: Teaser

SCENATET: Nice Guys Win Twice

Martin Ptak: River Tales (Live)

Lukas Lauermann: wir sind abgründe (ein brunnen der in den himmelschaut)

Alma: Oeo (Teaser)

iris electrum: of tigers and owls (no future, no past)

Alma: Morocco

CPSS: Bold

John Cage
Prepared Piano
A virtue out of necessity: under Cage's hands the preparation of the piano developed from a flash of inspiration into a distinctive mode of expression.


Helmut Lachenmann
Allegro Sostenuto
Resonance and motion take center stage in Allegro Sostenuto. Lachenmann's "idea of a musique concrète" bears remarkable fruit in Pression and Dal niente.


Morton Feldman
For Bunita Marcus
"This work, which I have dedicated to Bunita Marcus, [...] deals with the death of my mother, and with the notion of a slow death."


Steven Stucky
Listening to Contemporary Music
A timeless keynote about finding a relationship to music of our times.