New Release
Arvo Pärt: Anima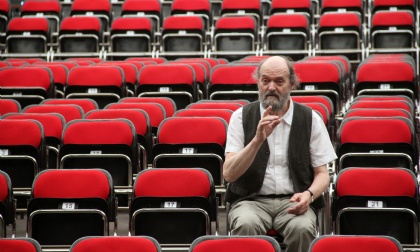 Arvo Pärt, by virtue of his distinctive, soulful music, enthuses his audience like no other contemporary classical composer. This album is the first-ever compilation of all compositions by Pärt that have been transcribed for saxophone quartet – revealing them, so to speak, without words, "only" through breath, through oscillating columns of air. The Italian Alea Saxophone Quartet master this task brilliantly.
Find the album right here.

New Release
Lukas Lauermann: How I Remember Now I Remember How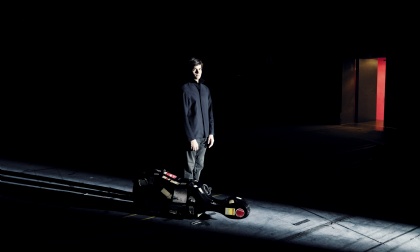 He plays the cello with celebrated indie bands, writes music for theatre and lm productions, realizes sound improvisations: now Lukas Lauermann presents his solo debut, and invites us to listen into "the great spaces all around" – spaces of memory, chambers of sensation, places of yearning. "Barrier-free modern classical music."
Find the album right here.

New Release
Alma: Oeo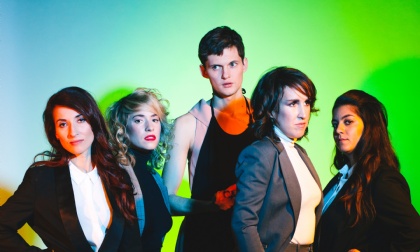 Guess who's back: Alma are happy to show around again presenting their brand new and highly anticipated 3rd Longplayer Oeo! »... somewhere between the native soil and a dark universe.« Find the album right here.


New Release
iris electrum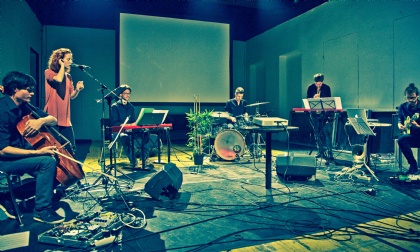 Pop music of stunning grandeur, and of moving simplicity. Eleven songs brimming over with ideas, sounds, shapes, defying any stylistic categorization, nimbly commuting between different genres, celebrating diversity and curiosity.
Find the album right here.

New Release
Les Espaces Électroacoustiques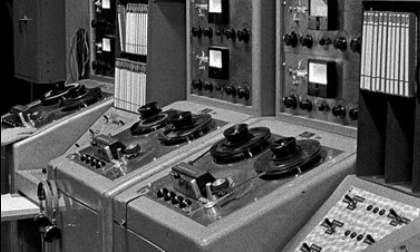 Is a musical performance "historically informed"? Does it do justice to the "original sound"? Is it even possible to truly experience the "original idea" behind a composition when it is performed with "modern instruments"? We are familiar with questions such as these in connection with the interpretation of so-called early music. On this double album they are rigorously applied to so-called new music.
Find the album right here.

New Release
Federspiel: Smaragd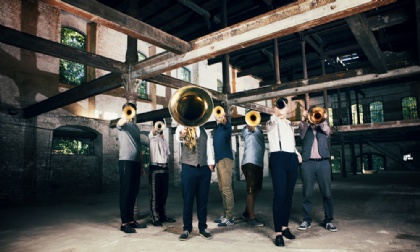 "The music they make is an acoustic gingerbread, lustily oral, closely linked to eating, drinking, kissing, breathing, living." (...) "It is brass instrument music with its origins in the depths of the country, but which then always branches o in surprising ways, not meeting the usual expectations but instead surprising with something new." (Franzobel)
Find the album right here.

New Release
Sferraina: Monkeyfish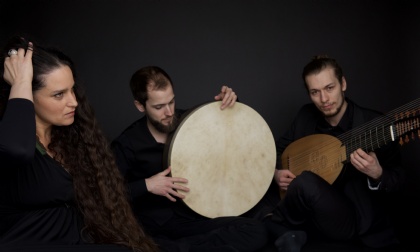 Sferraina, a young and uprising ensemble dedicated to "performing old music in a contemporary way and contrasting it with a modern horizon" finally presenting their debut Monkeyfish. Find the album right here.


Alma
Nativa
Firmly rooted in traditional folk music from Austria yet branching out in every possible musical direction, Alma make music that comes straight from the soul and goes directly your legs.


iris electrum
iris electrum
[...] contains pop music of stunning grandeur, and of moving simplicity. Sincerely recommended!


Marino Formenti
Notturni
A "Best-Of" the extraordinary late night concerts with Marino Formenti, recorded at WIEN MODERN 2011!


Franui & Florian Boesch: ALL WAS WELL AGAIN

Alma: Oeo (Teaser)

iris electrum: of tigers and owls (no future, no past)

CPSS: Bold

Helmut Lachenmann
Allegro Sostenuto
Resonance and motion take center stage in Allegro Sostenuto. Lachenmann's "idea of a musique concrète" bears remarkable fruit in Pression and Dal niente.


Morton Feldman
Triadic Memories
The sound as the center of being: grown from silence, Feldman reaches the bounds of comprehensibility in Triadic Memories.


Alban Berg
Songs from the Youth
Even before he became Arnold Schönberg's student, Alban Berg wrote some 40 Jugendlieder, 'early lieder': Romantic poetry as mirrored by the Fin de Siècle.


Steven Stucky
Listening to Contemporary Music
A timeless keynote about finding a relationship to music of our times.