New Release
Knoedel: Still
Knoedel are back! With a very special mix between contemporary and traditional, they return after a 17 year abstinence. Absolutely worth listening!
Find the album right here.

New Release
Coastline Paradox: Welf & Eiger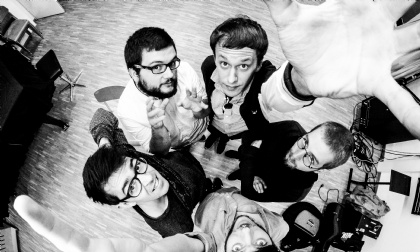 On Welf & Eiger, the quintet Coastline Paradox - following their name - are active in exactly that space between ocean waves and landmass, between sea spray and scree, movement and rigidity, fluid and fixed. This area is all one experimental field. Translated into the music this means, in the words of Richard Köster, the ensemble's founder, trumpeter and composer: "The more closely you examine it, the more nuances you can discover."
Find the album right here.

New Release
Christian Winther Christensen: Almost in G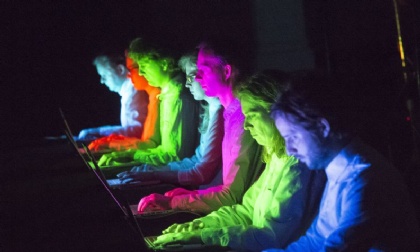 A distinctive language, an original tone, a unique voice – all these phenomena are rarely experienced as convincingly as in Christian Winther Christensen's music. Earlier periods may flicker up once in a while, yet this music is fundamentally and radically of the 21st century. Yes, these are classical instruments. And yes, this is New Music. But the familiar elements are assembled and rearranged in ways that make you want to listen to this music again and again, wherever you are, whatever you're doing ... and regarding SCENATET we're delighted to welcome one of the most innovative ensembles in Europe with us at
col legno
!
Find the album right here.

New Release
Simon Zöchbauer: Achad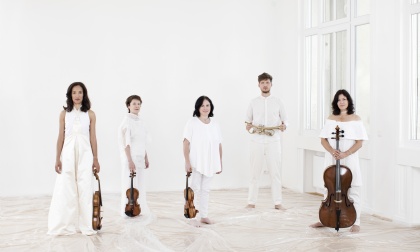 Achad – such a lovely title for a touching musical search for meaning and self, accompanied by the famous Koehne Quartett as well as producer and electronics technician Sixtus Preiss. The great questions of our origin, current condition and the greater whole are posed to us all as listeners. Find the album right here.

New Release
Annette Bik: Double Bach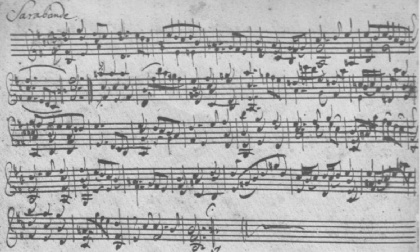 On her first solo album, Annette Bik (violinist with the Klangforum Wien) presents a fascinating experiment: she asked leading contemporary composers to write a double of each movement of Bach's famous "Partita in h-Moll" - so we as listeners are in the unique situation of being able to experience a Bach double double, a stroke of genius in the mirror of our times, a fascinating auditory document where the greatest virtuosity and immediate impact come together in a rare coalescence.
Find the album right here.

New Release
Martin Ptak: River Tales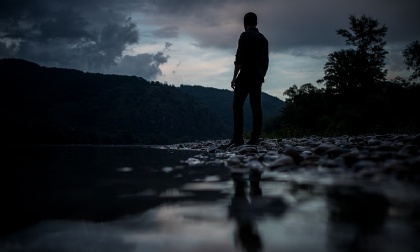 Film music and improvisation, childhood memories and farewells, surface and depth effect, trombone choir, tapestry of strings and piano patterns. [...] Trombonist, pianist and composer Martin Ptak finally presents his new longplayer called
River Tales
: a long lingering soundtrack from the source of the river to its opening in the sea – and for all the way in between!
Find the album right here.

New Release
Beethoven / Mitterer: Nine In One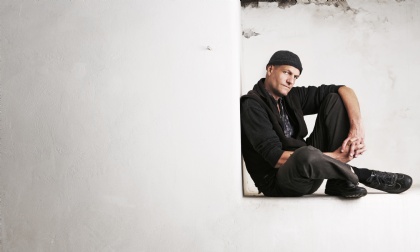 For the past twelve years the one and only Wolfgang Mitterer had his mighty hands on this powerful new project called "Nine In One" and we're very lucky and grateful to finally present and recommend it to you now [...] and yes, you really can listen to Beethoven! Find the album right here.

New Release
Ketan Bhatti: Nodding Terms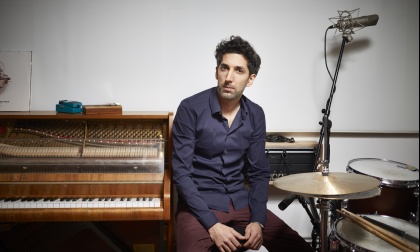 New music and groove – does it work and does it exist? Musical crossover artist Ketan Bhatti nods ... and delivers proof with his remarkable solo debut Nodding Terms on which he teams up with the German-Icelandic Ensemble Adapter as well as his studio neighbours Paul Frick and Jan Brauer (from Brandt Brauer Frick)! [...] This is music which without fail makes the listener nod along – as per the album title. Not just because of its beat, but because it's clever, too. Find the album right here.

New Release
Franui: Ständchen der Dinge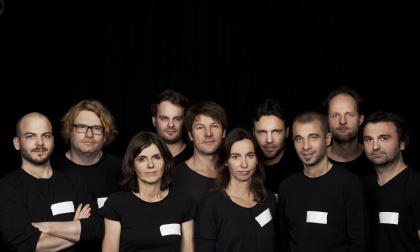 Franui celebrate their twenty-fifth year
– a welcome occasion for an anniversary album, with many guests and fellow travellers, some new pieces, some old but previously unreleased recordings, and some of their greatest musical moments from the past quarter century, including tracks from albums that have been out of print for years. The rest is history!
Find the album right here.


New Release
Gnigler: Straight On, Downstairs, 2nd Door Left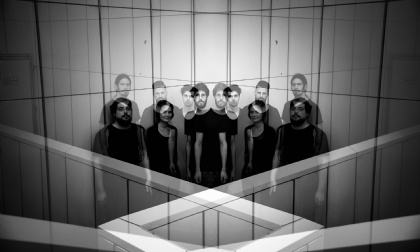 Founded in 2013 by the young Austrian saxophonist Jakob Gnigler, the sextet has created its own musical world, full of the unexpected and the unpredictable. The individual versus the collective, composition versus improvisation, listening habits versus artistic intention – everywhere, contrasts are celebrated, established thought pa erns questioned, hierarchies upended.
Find the album right here.

iris electrum
iris electrum
[...] contains pop music of stunning grandeur, and of moving simplicity. Sincerely recommended!


Trio Catch
In Between
Of transgressions and abysses, dangers and beauty: Trio Catch!


Arvo Pärt
Anima
Even Hector Berlioz praised the sound of the, then newly invented, saxophone, likening it to the "mysterious vibrations of a bell, long a er it has been struck."


Coastline Paradox 5: Teaser

SCENATET: Nice Guys Win Twice

Martin Ptak: River Tales (Live)

Federspiel: Da wo's beginnt

Lukas Lauermann: wir sind abgründe (ein brunnen der in den himmelschaut)

Franui & Florian Boesch: ALL WAS WELL AGAIN

Alma: Oeo (Teaser)

iris electrum: of tigers and owls (no future, no past)

Alma: Morocco

CPSS: Bold

Morton Feldman
Triadic Memories
The sound as the center of being: grown from silence, Feldman reaches the bounds of comprehensibility in Triadic Memories.


Alban Berg
Songs from the Youth
Even before he became Arnold Schönberg's student, Alban Berg wrote some 40 Jugendlieder, 'early lieder': Romantic poetry as mirrored by the Fin de Siècle.


Vinko Globokar
Eisenberg
Archaic sounds, songs as psychodramas, plowing through the depths and shallows of the orchestra: experience Globokar's cosmos of original, intense music.


Steven Stucky
Listening to Contemporary Music
A timeless keynote about finding a relationship to music of our times.