New release
Paul Frick: Hofknicks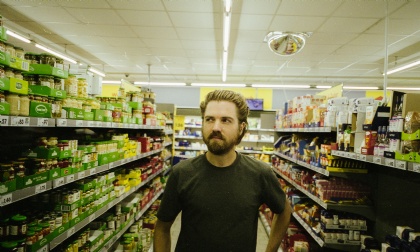 Paul Frick, best known for being a member of the group Brandt Brauer Frick and in 2020 also became a member of the legendary Tangerine Dream, presents his latest solo album 'Hofknicks' touching the genres of Dub, Bass, Techno, Ambient and Contemporary Classical, undergoing a multi-perspective reimagination of its origins ... reaching our ears as a hybrid play of reflections and colours. Find the album right here.

New release
Lukas Ligeti: That Which Has Remained...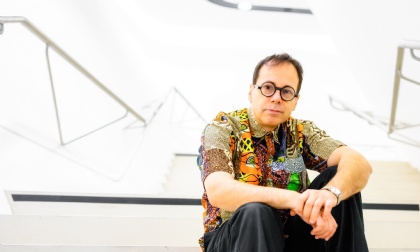 The internationally renowned percussionist and composer Lukas Ligeti created a touching composition situated somewhere between performance art and concert, which remembers the history of Polish Jews in a unique way. Find the album right here.

New release
Romed Hopfgartner: Pattern & Decoration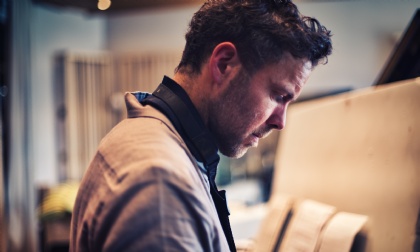 Colorful jazz in all its forms and possibilities: the new album by the versatile Austrian saxophonist Romed Hopfgartner!
Find the album right here.

New release
VOS: Charlatan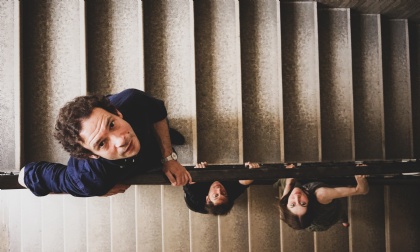 Dark glowing contemporary jazz: the picture-rich and atmospheric debut album of the Austrian trio VOS!


New release
Franui & Florian Boesch: Alles wieder gut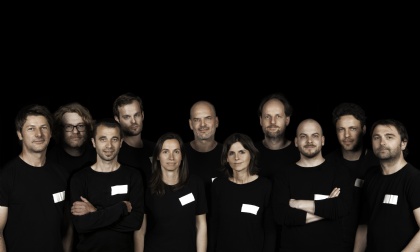 "Alles wieder gut" is the ultimate Liederabend with Florian Boesch – one of the most sought-after Lieder-interpreters of our time – and Musicbanda Franui, the iconic ten-piece, three-decade old band from the wilderness of East Tyrol. Find the album right here.

New release
Lukas Lauermann: I N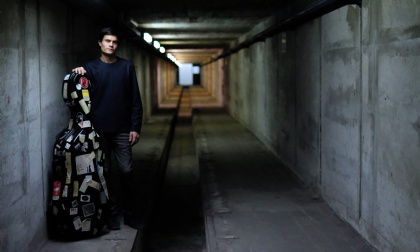 Cellist & composer Lukas Lauermann proudly presents his 2nd solo recording. This work, titled "I N", illustrates a very particular state: Someone does some soul-searching by looking INward – and in the same instance is receiving external INput and you may simply let yourself sink INto it!
Find the album right here.

New Release
Thomas Wally: Jusqu'à l'aurore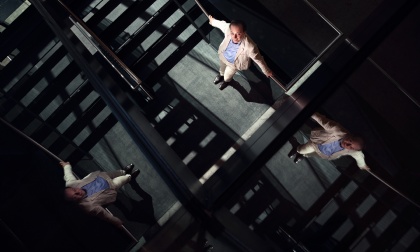 The compositions of native Viennese Thomas Wally (1981), which the fabled Mondrian Ensemble have so marvelously put down on this, the composer's first portrait recording, might just be considered the dawn of the latest in new music. We can marvel at the unique language and character in Wally's works from the last ten years and at his keen desire for experimentation and liberty which he combines with the utmost of conceptual seriousness. Find the album right here.

New Release
Emily Stewart: The Anatomy of Melancholy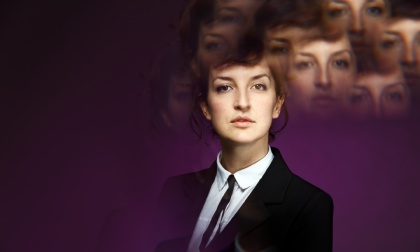 Wait, don't I know that name... "Emily Stewart"? Probably you do: born in London and raised in Costa Rica, the violinist and composer Emily Stewart now lives in Vienna now presenting her very own debut album, which is an utterly convincing and eclectic combination of classical, jazz and folk elements with a dash of improvisation and a soupçon of a singer-songwriter's perspective. Truly recommended.
Find the album right here.

New Release
Les Espaces Électroacoustiques II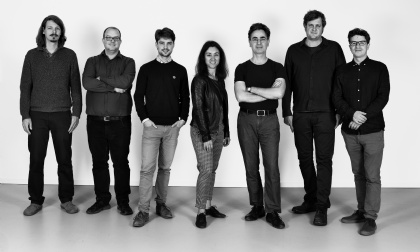 After the highly respected first part of the "Les Espaces Électroacoustiques", further milestones of electroacoustic music appear in an adequate and informed reproduction. The Institute for Computer Music and Sound Technology (ICST) at the Zurich University of the Arts ensures once more with its extensive know-how and up-to-date 5.1 surround mix a unique sound experience. Find the album right here.

New Release
Boulez / Manoury: Le Marteau sans maître / B-Partita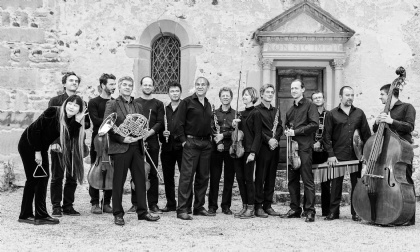 Pierre Boulez' Le Marteau sans maître is one of the essential compositions of the 20th century. Now, for the very first time, this masterpiece appears on the same record as B-Partita, a tribute of French composer Philippe Manoury's (*1952) to Boulez - brought together by Daniel Kawka and the Ensemble Orchestral Contemporain. Arriver avec plaisir! Find the album right here.

Galina Ustvolskaya
Piano Sonatas
Markus Hinterhäuser shows us a terrific interpretation of the piano sonatas from the russian composer. Massive music!


Ketan Bhatti
Nodding Terms
New music and groove – does it work and does it exist? Musical crossover artist Ketan Bhatti nods ... and delivers proof with his solo debut Nodding Terms

!


John Cage
Melodies & Harmonies
"Six Melodies" (1950) and "Thirteen Harmonies" (1985): Annelie Gahl (violin), Klaus Lang (Fender Rhodes) and col legno present an excitingly accessible John Cage.


Emily Stewart: Fair

Franui & Florian Boesch: ALL WAS WELL AGAIN

Coastline Paradox: Teaser

SCENATET: Nice Guys Win Twice

Martin Ptak: River Tales (Live)

Lukas Lauermann: wir sind abgründe (ein brunnen der in den himmelschaut)

Alma: Oeo (Teaser)

iris electrum: of tigers and owls (no future, no past)

Alma: Morocco

CPSS: Bold

Helmut Lachenmann
Allegro Sostenuto
Resonance and motion take center stage in Allegro Sostenuto. Lachenmann's "idea of a musique concrète" bears remarkable fruit in Pression and Dal niente.


Vinko Globokar
Eisenberg
Archaic sounds, songs as psychodramas, plowing through the depths and shallows of the orchestra: experience Globokar's cosmos of original, intense music.


Alban Berg
Songs from the Youth
Even before he became Arnold Schönberg's student, Alban Berg wrote some 40 Jugendlieder, 'early lieder': Romantic poetry as mirrored by the Fin de Siècle.


Steven Stucky
Listening to Contemporary Music
A timeless keynote about finding a relationship to music of our times.