Journal Archive
Ernst von Siemens Composers' Awards
Brigitta Muntendorf | Simone Movio
Samy Moussa | Luis Codera Puzo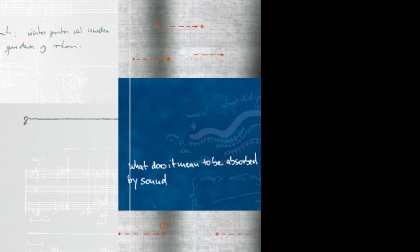 Continuing our co-operation with Ernst von Siemens Music Foundation we present four further examples of the vital young contemporary music scene.


Samy Moussa : Cyclus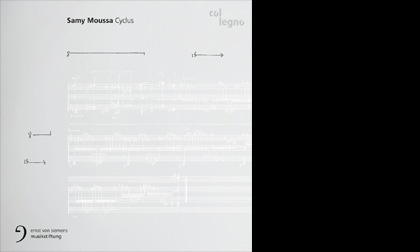 Samy Moussa, award winner 2013, had to wait a bit longer for his portrait CD. But it's worth the delay: we are proud that Kent Nagano is conducting!

→ listen and buy


Simone Movio: Tuniche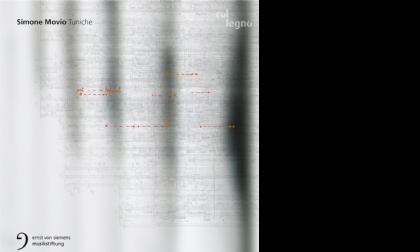 The sound as a kind of ethereal material. Hiding something while also hinting at its existence.

→ listen and buy


Brigitta Muntendorf : it may be all an illusion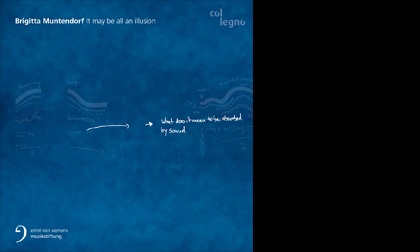 "I compose as a recipient of the present, past, and future." (B. Muntendorf)
With Ensemble Modern, Ensemble Musikfabrik, Ensemble Garage, the Califax Reed Quintet and the IEMA-Ensemble.

→ listen and buy


Luis Codera Puzo : Multiplicidad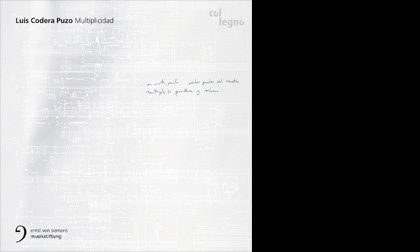 Luis Codera Puzo from Spain show us 5 pieces of 4 productive years, recorded by Ensemble Modern, ensemble recherche and others.

→ listen and buy


Beating Bounds, the Limits of Failure: the Music of Mark Barden.


In the echo chambers of tradition. Ernst von Siemens composer's award winner David Pilip Hefti.


Strive for the greatest integration, exclude all vagaries and obfuscations.


Hans Thomalla's opera Fremd adapts one of hte great myths of Worldliterature: Medea; still challenging, still compelling.


A tamer and a charmer of tones, a ringmaster and a magician!


Focussing and magnification, concentration and expansion – these [...] diametrically opposed dynamics [...] characteristically pervade Luke Bedford's music.