Editorial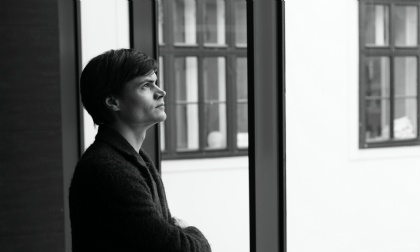 © Andreas Jakwerth
He plays the cello with celebrated indie bands, writes music for theatre and film productions, realizes sound improvisations: now Lukas Lauermann presents his solo debut, and invites us to listen into the "the great spaces all around" – spaces of memory, chambers of sensation, places of yearning.

Lauermann understands the concept of reduction to imply, not the omission of but the immersion in a particular thing; he sets the lines of a poem to music, works out new ways of playing a centuries-old musical instrument. Yet for all his joy in experimenting his music oscillates between the intellectual earnestness of classical concert halls and the directness of pop music. Lukas Lauermann feels at home in both worlds. "If anyone asked me to define the music on this album," he says, "my answer would be: barrier-free modern classical music."

About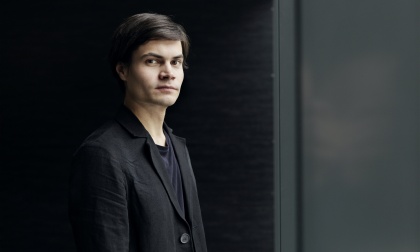 Lukas Lauermann, born in Vienna in 1985, works as a live and studio musician, arranger and composer, collaborating with bands and artists such as e. g. Donauwellenreiter, Ritornell, Soap&Skin, ALASAC, Mimu Merz and Der Nino aus Wien. The range of his activities also includes theater and performance projects with Gelatin, Saint Genet, etc. and music for audio drama and lm productions. His collaborations have so far resulted in an output of more than forty releases. The "probably most versatile and productive cellist in Austria" (Der Standard) has been playing live solo shows for some time, and now he nally steps outside his manifold previous musical contexts by presenting his rst solo recording. On his concert tours Lukas Lauermann frequently performs at renowned venues all over the world, such as La Cigale Paris, Royal Festival Hall London, National Concert Hall Taipei, Burgtheater Wien, Philharmonie Köln, or at festivals e. g. in Kazakhstan, Malaysia and Canada. Art in general and music in particular are to him of essential importance for human beings as individuals, for their social existence, and for a critical examination of present- day life. Lukas Lauermann has learned how to deal with his responsibility as an artist in this regard through his studies at the Universität für Musik und darstellende Kunst in Vienna and the Anton Bruckner Privatuniversität in Linz, but rst and foremost also through his many encounters and experiences with other people both in an artistic and in a personal context.
For further information visit:
www.lukaslauermann.net
Instrumental
Contemporary
Young
Electronic
Special
BRIGHT colors Edition


Recommendation
"Achad" is to be understood as a result of a musically tracking of spiritualitiy and temporality - a quest on which the listener is invited, too.


Welf & Eiger. A place to marvel. A place to listen carefully.


Besides the involvement in the groups Brandt Brauer Frick & Tangerine Dream, Paul Frick's been cultivating his own eclectic projects and presents his new album 'Hofknicks' via col legno.