About The Artist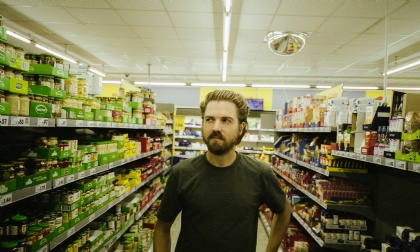 © Antonio Pedro Afonso
Born in West Berlin in 1979, Paul Frick took composition classes since the age of twelve with Il-Ryun Chung. From 2000 to 2008 he studied composition with Friedrich Goldmann at Universität der Künste Berlin. Together with Daniel Brandt and Jan Brauer he forms the group Brandt Brauer Frick, whose influen- tial approach of instrument-driven pattern / dance music led them to perform in over fifty countries to this day. In 2020 Frick also became a member of the group Tangerine Dream.

About The Album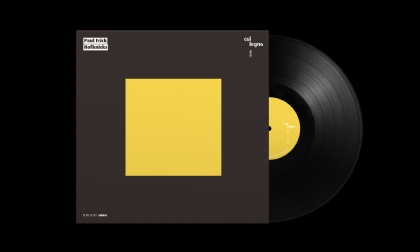 Besides Paul Frick's involvement in the groups Brandt Brauer Frick and - since 2020 - Tangerine Dream, he has been cultivating his own eclectic projects, very often so in exchange and collaboration with other artists around his workspace in Berlin. Frick's new album 'Hofknicks' is a kaleidoscopic dedication to the courtyard of that studio collective and to its fluid microcosm of people, animals, plants, stones and concrete. Everyday poetry in shifting states: the oasis is just a few footsteps away from the sirens of the main street. What started out as a remix album - it is one - of its predecessor 'Second Yard Botanicals' from 2018, took a few more turns. 18 trusted artists contributed to the 14 reinterpretations, as close or far from the originals as they wished. Without exception they all went for 'far'. While the listener can detect threads of Dub, Bass, Techno, Ambient, Contemporary Classical etc. throughout 'Hofknicks', there is a relating air of contemplation floating throughout the pieces. Soaked with Frick's broad instrumentation and frequent use of field recordings, multiple perspectives are knitted together on this sonic trip full of mirrors and echoes. Made possible by a small courtyard in Neukölln.
Instrumental
BRIGHT colors Edition
Electronic


Recommendation
Welf & Eiger. A place to marvel. A place to listen carefully.


Jazz or Experimental? Or maybe New Music?
Move straight on, downstairs, take the 2nd door on left and you'll find out...


[...] contains pop music of stunning grandeur, and of moving simplicity. Sincerely recommended!