A distinctive identity
In this collection of work Móvil, Alejandra Hernández exposes her passions and obsessions as a composer through the use of innovative instrumental techniques performed on traditional acoustic instruments that are then manipulated electronically. In her music the two sonic areas or domains – the acoustic and electronic – intersect, and have a dialog with each other, and ultimately generate and share a new and original sound space – a space that the poet José Gorostiza accurately defined with elegance and beauty in these verses: "No es agua / ni arena / la orilla del mar" (seashore is neither water nor sand). It is in this thin line or sound border where Hernández fully sets loose her imagination and fantasy.

Hernández has created a body of work with an extensive range of new colors and texture further enhanced by the use of Mexican popular music – such as the Son Jarocho*. These popular musical elements or motifs lose their anecdotal character and are transformed when integrated into her musical text as in Tríptico: Pies, para que los quiero. In this work the musical quotation is clearly perceived, but more in the way of a scenic plot than a musical event. It is clear that the Son we hear is loaded with theatricality. Indeed, the theater, the stage event, has always been one of Hernandez's passions and fidelities. And it is precisely this fidelity to her own obsessions which has led Hernandez to compose a body of work that is unlike any other.

Mario Lavista


Alejandra Hernández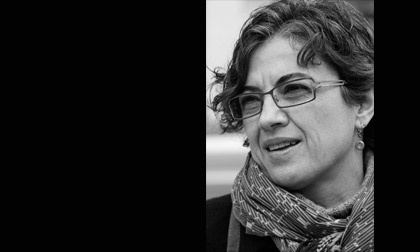 Composer and sound artist interested in articulating research, exploration, technology, and actual instrumental techniques in order to find methods and materials for the creation of her compositions, focusing mainly on electroacoustic music.

She studied music in Mexico and at the Berklee College of Music, earning a scholarship of this institution and a Fulbright-García Robles grant. Since then, she has taken several courses in contemporary music and new technologies.

To develop her professional work, she has received support and recognition from various institutions including: CIM / UNESCO; Center for Contemporary Music / LIEM, Spain; BBVA Bancomer Cultural Fund; FONCA / Banff Centre for the Arts Canada / Mexico; Centro Multimedia del CENART; and Goethe Institute, Mexico. In 2005 and 2012 she received grants from the National System of Art Creators, Mexico.

Her work has been presented at numerous international festivals and venues for contemporary music.
col legno Digital
Contemporary
Electronic


Recommendation
Sound as living, physiological phenomenon.


Accordion music of today performed by an outstanding musician!


Our first download sampler is all about percussion!