About the album

"Azoth" is the name French pianist Hélène Pereira has given to her debut work. Spirituality has a special role to play for her, but she focuses in her album on the alchemy of the elements, which she views as material transformation in spiritual forms. The works she has recorded, French piano music from the twentieth and twenty-first centuries, were created through intense collaborations with each of the composers, with some of the works being dedicated to Pereira personally. The outcome: enchanting sounds which render the spiritual alchemy of Pereira's playing audible and alive.

Artist's Note

By Hélène Pereira

The recording of my album "Azoth", which contains French piano music from the 20th and 21st century, is the result of intense working sessions together with the composers Hugues Dufourt, Régis Campo, Dominique Lemaître, Philippe Festou, Robert Coinel, Rey Eisen et François Rossé. To play today's music gives me the fabulous opportunity to exchange and interact with these contemporary composers.

For this reason, it is particularly important when recording to ensure a special concentration for the moment you touch the keys of the piano or the strings inside. The topic of "elements" (such as water, air, fire, earth or the ether) in the point of view of both the western and eastern cultures, is firmly connected to alchemy, the transformation of matter into spiritual lines – all pieces have their own aesthetic approach specific to each composer.

I am very happy to bring forth those pieces, some of which were dedicated to me, and five of them being world premiere recordings. Let yourself be charmed by the sounds shifting and creating alchemical sensations and subtly arousing consciousness.

About the artist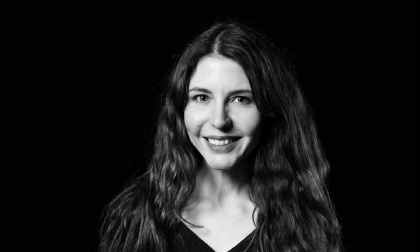 © Jean-Michel Blasco
Hélène Pereira began her career with Christine Hartley (a student of Claudio Arrau), who has for many years taught the art of "playing music with the whole body," with the focus, in this work of sound production through gestures, on a whole body consciousness.

Hélène continued her studies at the Amiens Conservatoire and with Bernard Ringeissen at the Rueil-Malmaison Conservatoire, where she won many first prizes in the disciplines of piano and chamber music. As a graduate of the Sorbonne with a Master's in "Music-Language-Literature" on the setting of Baudelaire's poetry, she accompanies lyric recitals in the Studio Théâtre de la Comédie Française, as well as masterclasses with Rachel Yakar, François Le Roux and Christa Ludwig.

As a result of her passion for blending art and its interactions, Hélène has worked on many multi-disciplinary projects with dancers, photographers, painters, puppeteers, authors or visual artists, thereby continually honing her passion for improvisation, including in her work with François Rossé, amongst others.

Her dedication to musical composition itself has led her to collaborate closely with many composers, with many pieces being dedicated to her. As a pianist in the Yin Ensemble, Hélène focuses on contemporary music, which she further explores in the Duo Cantilène (piano for four hands). She performs regularly as a guest with these groups in France and abroad.

Azoth - Short documentary (in French language)
Instrumental
Piano
III Edition
Contemporary


Recommendation
"A man is only fully a human being when he plays." (Friedrich Schiller)


A dark glowing sound in contemporary jazz: the picture-rich and atmospheric debut album by the Austrian trio VOS!


En dehors is the debut album of the aspiring chamber music ensemble Spectrum Saxophonquartett