Multiplicidad is not intended to be a disc that offers unity of listening but, rather, conceptual unity. The disc contains five different pieces written over a period of four years – in which time my music has changed considerably – that reflect diverse visions about the concept which gives the disc its title. I therefore recommend listening to these works in isolation from one another.

The idea of the multiple, that something can contain more than a single characteristic, seems to me to be intimately linked to the idea of richness and knowledge. To know all sides of a concept is to go into it more deeply. An aesthetic model directed towards finding and manifesting the multi- faceted in what is real strikes me as the best possible antidote to a society characterised by the need for categorical single-minded affirmations, ready to be digested and repeated.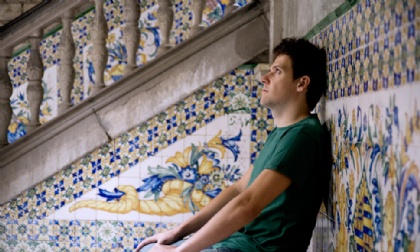 aproximación a lo indivisible (2013) for voice and ensemble
Sarah Maria Sun (voice), Ensemble Modern
conducted by Clemens Heil

kaolinite [Al2Si2O5(OH)4] quartet (2012)
for violine, viola, violoncello, double-bass
Ensemble Modern conducted by Mariano Chiacchiarini

multiplicidad y relación (2011)
alto flute, bass clarinet, violin, cello, percussion (vibraphone, tam-tam), piano ensemble recherche

oscillation ou interstice (2013) for voice and bass recorder
UMS 'n JIP: Javier Hagen (voice), Ulrike Mayer-Spohn (bass recorder)

Pi (2014)
for electric guitar, trombone, double bass, Glockenspiel, modular synthesizers, live-electronics
CrossingLines conducted by Luis Codera Puzo
1CD
Instrumental
Contemporary
Ernst von Siemens Musikstiftung


Recommendation
Beating Bounds, the Limits of Failure: the Music of Mark Barden.


Attempting not to write music: Ernst von Siemens composer's award winner Marko Nikodijevic


To stump a listener: the Music of Birke J. Bertelsmeier.